Eating well is everything. We are here to help you bring delicious healthy meals to your table.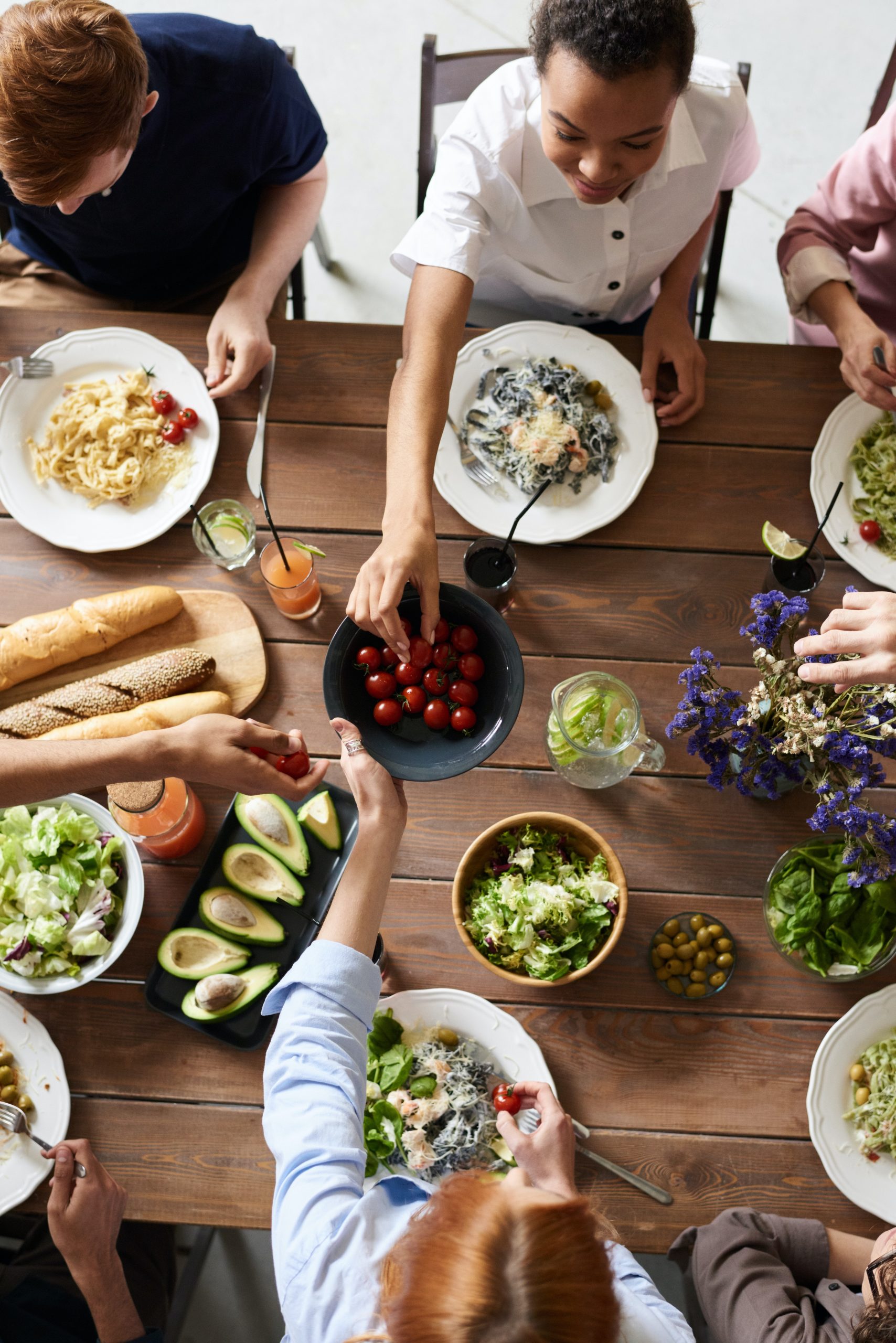 Plan
Figuring out how to budget for groceries is different for everyone. Try Iowa State University's Grocery Budget Calculator as a way compare current spending with results that are based on the latest prices from the USDA's Low-Cost Food Plan.
Make a shopping list to help you focus on what you need at the moment, save money and waste less. If you like to write your list on paper, take a picture of it with your smartphone in the event you leave your paper list at home. Or, start a habit of entering your shopping list in your smartphone so you have it whenever you go out.
Create
Start by looking to see what you already have on hand and use that as the starting point to build your menu
Think of your plate as you plan meals. Keep in mind that half of your plate should be filled with fruits and vegetables.
Think about what dishes make for great leftovers and make extra to save time and money.
Consider lower cost plant-based protein sources, such as legumes (beans, lentils and dried peas),  tofu and nut butters that offer great taste at a good price.
Save
Think about your family's favorite meals and stock up on those ingredients, especially when they go on sale.
Look through the coupon mailers and websites, and grocery store apps for deals. Plan your meals around foods that you can pick up on sale. Use coupons only for items that you know you'll use.
Join your store's loyalty program so you can get members only special offers and discounts.
Fruit and veggies are usually cheaper when they're in season. When fresh fruits and veggies are out of season, buy frozen or canned instead. To find out what's in season, visit the Michigan Grown, Michigan Great  website.
Choose store brands. Most stores offer their own brand of products that often cost less than name brands.
Shop
Bring your shopping list with you.
Shop after you eat, so you aren't tempted to make unhealthy choices and buy foods you don't need.
Save money by comparing unit prices of similar items to get the best deal. We like this free app Spend Smart. Eat Smart. for quick comparisons when shopping.
Pantries
Michigan Food Pantries have nourishing food, and they are open to everyone. There are about 800 food pantries, soup kitchens, and places around Michigan ready to help.
HSD Food Resources (links to new window) is a directory of resources across America, with a special focus for those who are living in emergency shelters, transitional housing or are experiencing homelessness.
Note: Food banks do not directly serve people in need, they supply food to food pantries, soup kitchens, shelters, etc.
Cook
Michigan Harvest of the Month™
Looking for easy, affordable, and tasty recipes? We've got a recipe website we think you'll love.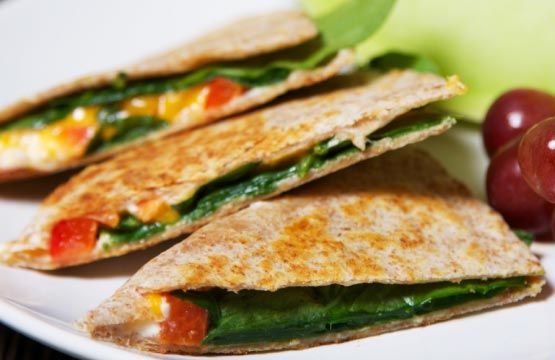 Colorful Quesadillas: Eat the Rainbow
We've all heard the term. And, it's true. Including colorful vegetables on your plate helps add fiber, vitamins, minerals, and loads of nutrients that help us feel good. If you are inspired by colorful veggies like we are, check out this Colorful Quesadilla recipe, it's easy and full of flavor.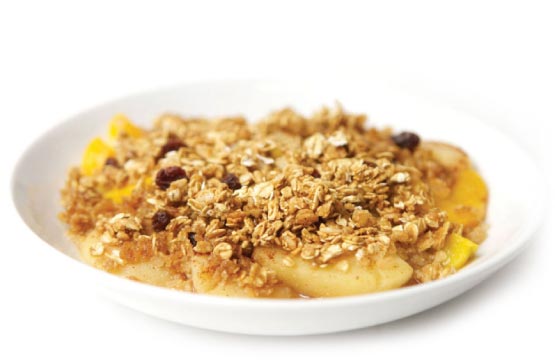 Good Morning Cobbler: Rise and Shine
Our Good Morning Cobbler is an easy breakfast to make for the whole family. Just take fresh, frozen, or canned peaches and pears, add some vanilla extract, cinnamon, low fat granola, microwave and serve. No peaches or pears? Easy, just substitute with what you do have.
Savor the Flavor of Flint
There is a social movement in Flint around healthy cooking and food, and this website (links to new window) is filled with recipes from Flint's finest food heroes.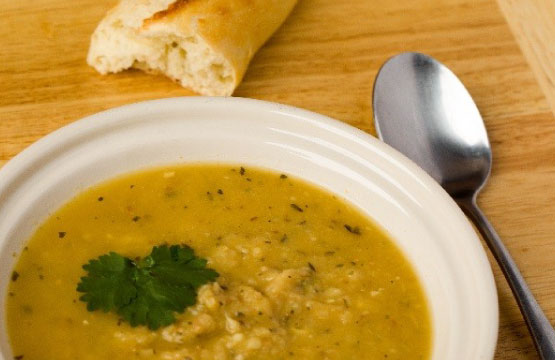 Lentil Soup: A Nourishing Bowl of Comfort
Lentil soup is one of the easiest soups to make, and, it is delicious! Lentils are also rich in fiber and iron, and easy on the budget.
Pinterest

Recipe Boards

Here you will find some of our favorite recipes for breakfast, lunch, dinner, and snacks, as well as cookbooks and other useful resources.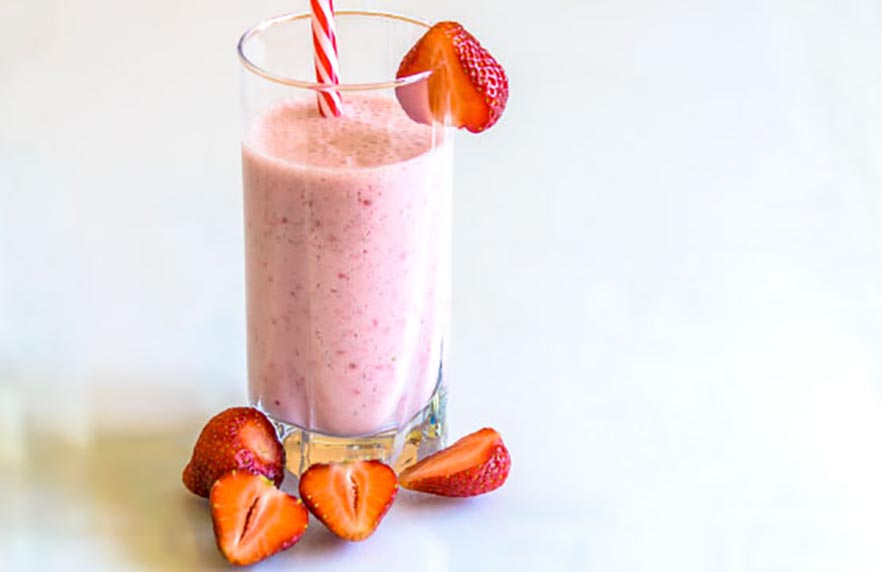 Strawberry Smoothie:
A refreshing drink to start your day.
Find this strawberry smoothie recipe and more on Pinterest, where we share our favorite food and drink recipes, cookbooks we like and all kinds of fresh information about Michigan grown fruits and vegetables.