Eating well is everything. We are here to help you bring delicious, healthy, affordable food to your table.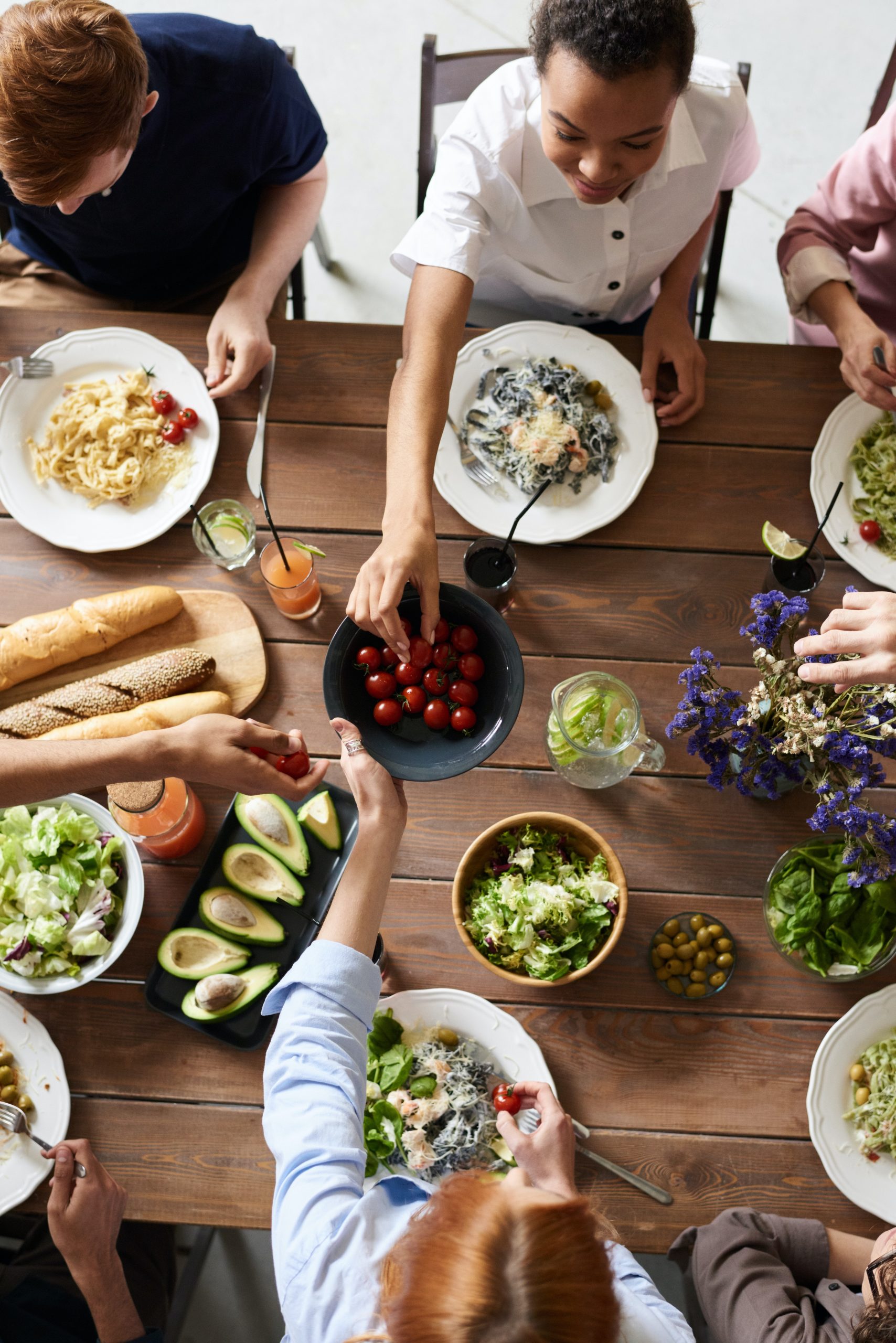 Michigan Farm to Family: CSA  – Fresh Food for your Family
Michigan Farm to Family: CSA offers a customized approach to the traditional community supported agriculture (CSA) business model. This model makes it possible for families to buy fresh fruits and vegetables at a discount when paying with SNAP/EBT/Bridge Card. Just sign up and each week during the growing season, you'll get a box of fresh picked produce for just $5 to 7 a box.  Tips about how to prepare, cook, and store fresh fruits vegetables are included too. Tap to find a Michigan Farm to Family: CSA near you.
Farmers Market Food Navigators
Farmers Market Food Navigators will help you maximize your food assistance dollars while purchasing fresh, healthy food for your family. Food Navigators explain the food assistance programs (SNAP, WIC, etc.) available at the market and provide food tastings, recipe ideas, and tips to help you and your family eat more seasonal fruits and vegetables.  They will also take you on a market tour and introduce you to the farmers that grow your food.
Whether you live in Detroit, Escanaba, Grand Rapids, Lansing, Oscoda, Muskegon…or points between, there are Food Navigators serving in over 20 Michigan communities. To find a Farmers Market Food Navigator near you, tap to find a Farmers Market Food Navigator near you.
Ask the Nutritionist
Do you have questions about nutrition? Send us your food and nutrition related questions and our registered dietitian nutritionists will post the answers right here on this website.
Food Resources
There are many ways to get nourishing food in Michigan. There are about 800 food pantries, soup kitchens, and food shelves operating in spaces like local places of worship, community centers and nonprofits around Michigan. People who use SNAP food assistance can shop at any retail grocer, corner store, or farmers market that accepts SNAP (EBT/Bridge Card) as a form of payment. Since the pandemic, there are also online shopping options for people using SNAP. Tap the links below to find resources near you. Or call 211 or tap 211.org.