Being well is fundamental to good health. We've gathered some practical tips and links to resources to enhance your well-being.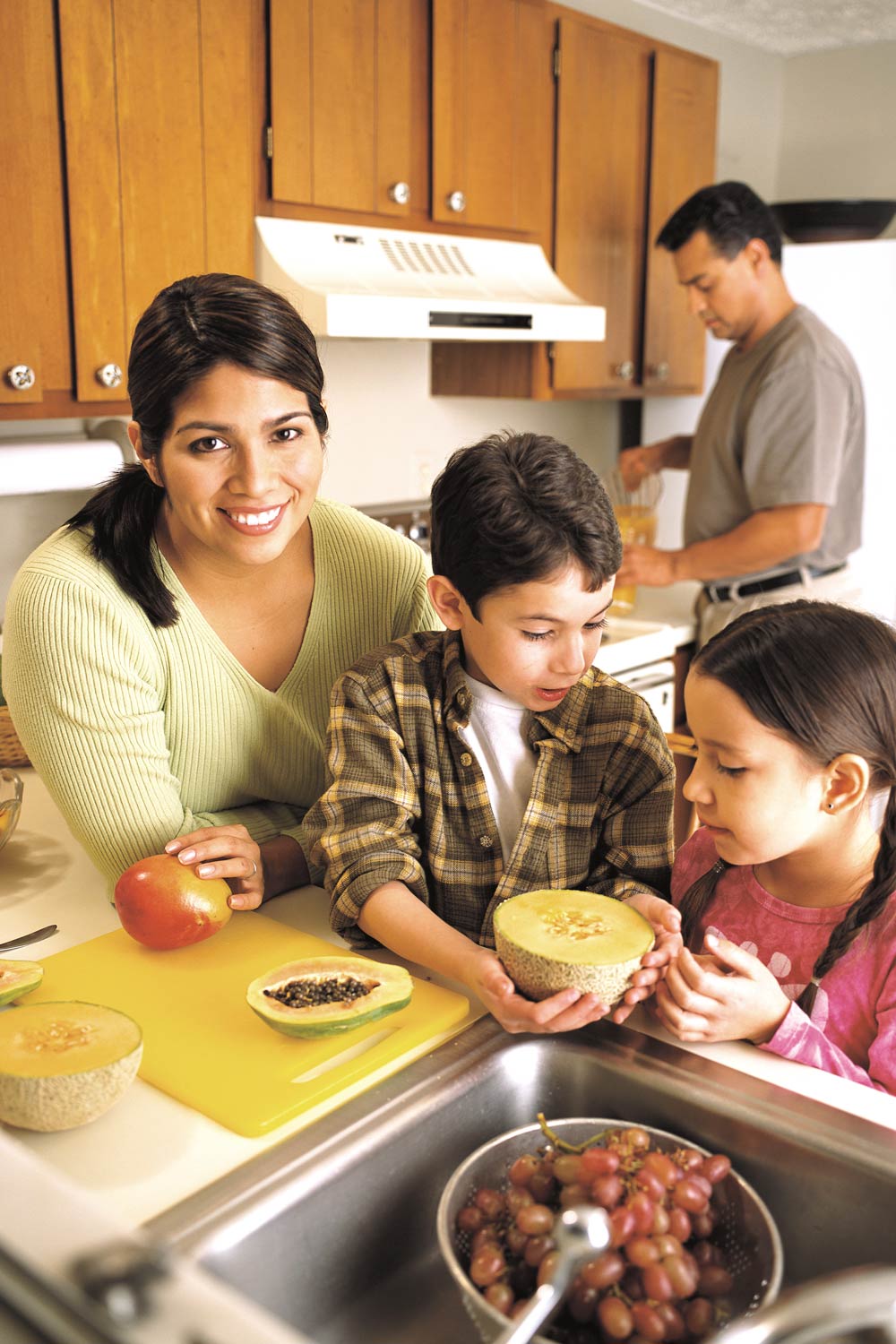 Budget tight? When a family's budget is tight, a little planning can go a long way. Here are some of our favorite tips to save you money and time.
Budget Calculator
Figuring out how to budget for groceries is different for everyone. Try Iowa State University's Grocery Budget Calculator as a way compare current spending with results that are based on the latest prices from the USDA's Low-Cost Food Plan. We find using a budget calculator helps save money and encourage planning.
Plan a Menu
Start by looking to see what you already have on hand and use that as the starting point to build your menu
Keeping in mind that half of your plate should be filled with fruits and vegetables.
Think about your family's favorite meals to add to your menu
Look through the mailers, online and grocery store apps for sales and coupons
Think about what dishes make for great leftovers and go from there
Consider lower cost plant-based protein sources, such as beans, lentils and tofu
Make a shopping list
Go Shopping
Bring your shopping list… and stick to it!
Shop after you eat, and after your children have eaten, when you are hungry you are more apt to buy things that are not on your list
Compare unit prices of similar items to find the best deal. We like this free app Spend Smart. Eat Smart. for quick comparisons when shopping.
Be Mindful
Stress less. Move more. Sleep Soundly. Michigan Department of Health and Human Services and Headspace have partnered to provide Stay Home, Stay Mindful, a new mental health resource for Michiganders to access for free during the COVID-19 pandemic.
To further develop your meditation practice, download the UCLA Mindful App to practice mindfulness meditation anywhere, anytime with the guidance of the UCLA Mindful Awareness Research Center.