Be Mindful
Stress less. Move more. Sleep Soundly.
Stay Home, Stay MIndful,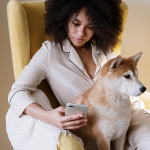 is a new resource from the Michigan Department of Health and Human Services. They have partnered with Headspace  to provide free mental health resources for Michiganders during the COVID-19 pandemic. Headspace also has an archive of articles to help you get started with your meditation practice, including meditations for coping with sadness, anger, and adapting to change. You can also release stress and tension through movement with Move Mode — mood-boosting, at-home workouts and 28-day mindful fitness courses led by expert trainers. You do not need to start a free trial or subscription to use the resources on the website. They also offer a free app with subscription options and in-app purchases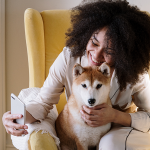 The Mindfulness App offers a 5-day guided practice and introduction to mindfulness, timed guided or silent meditations, customizable meditation with guided introduction, bells and nature sounds, meditation reminders and mindful notices to help you to stay mindful throughout the day, and statistics to keep track of your meditation journey. The app is free and the premium version offers subscriptions and optional in-app purchases.
Medit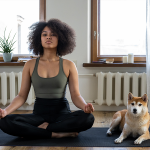 ation has ancient roots – so does Sattva. Authentic, deeply profound and drawing from Vedic principles of meditation that have been around for thousands of years, the meditations, sacred sounds and music are delivered by Sanskrit scholars. If you're new to meditation, you'll find simple, yet deep meditations starting from just six minutes. You can also set goals and reminders to build up your practice. For seasoned meditators there are 100+ guided meditations, sacred sounds (chant and mantras) and music tracks to use in your meditation practice. The app offers a robust free version and two monthly subscription options.
To further develop your meditation practice, download the UCLA Mindful App to practice mindfulness meditation anywhere, anytime with the guidance of the UCLA Mindful Awareness Research Center.