Be Nourished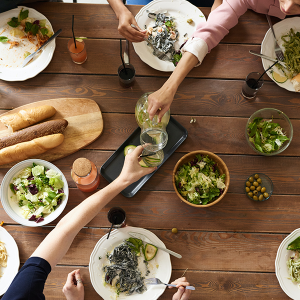 Eating Well
To help you create a healthier eating style that meets your individual needs and improves your health, check out the resources at MyPlate. The website also offers a 2-week menu plan that can be used by any person or family wanting to follow a healthy diet at a modest price.
Michigan Harvest of the Month™ is an online recipe hub filled with easy, inexpensive recipes that feature Michigan grown fruits and vegetables. Leanne Brown's Good and Cheap is a gorgeous online and print cookbook filled with delicious recipes for those on a limited income. It is available as a free download in English and Spanish.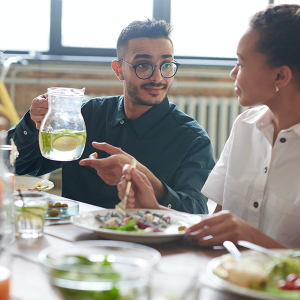 Aging Well
Our dietary needs change as we age. HelpGuide.org offers nutrition tips and resources to help seniors live longer and stronger.
If you are 60+,  you may qualify for home-delivered meals. Sign up here and your local Area Agency on Aging will contact you should you qualify. Meals can be fresh, frozen or shelf stable (non-perishable).
Michigan Farmers Markets
Our state is home to farms and orchards filled with good food that can help you bring the seasonal bounty to your table. Use this Find a Farmers Market tool to find a market near you.
During market season, Farmers Market Food Navigators are available to help you maximize your food dollars while purchasing fresh, healthy food for your family. They give personalized market tours, introduce you to the farmers that grow your food, explain the food assistance programs available at the market and provide food tastings, recipe ideas, and strategies to help families eat more seasonal Michigan produce. To find a Farmers Market Food Navigator near you, click here.