To us, a good recipe is nourishing, affordable, tasty, and made with everyday ingredients. Every season, our team picks recipes from their favorite recipe websites to share here. Enjoy!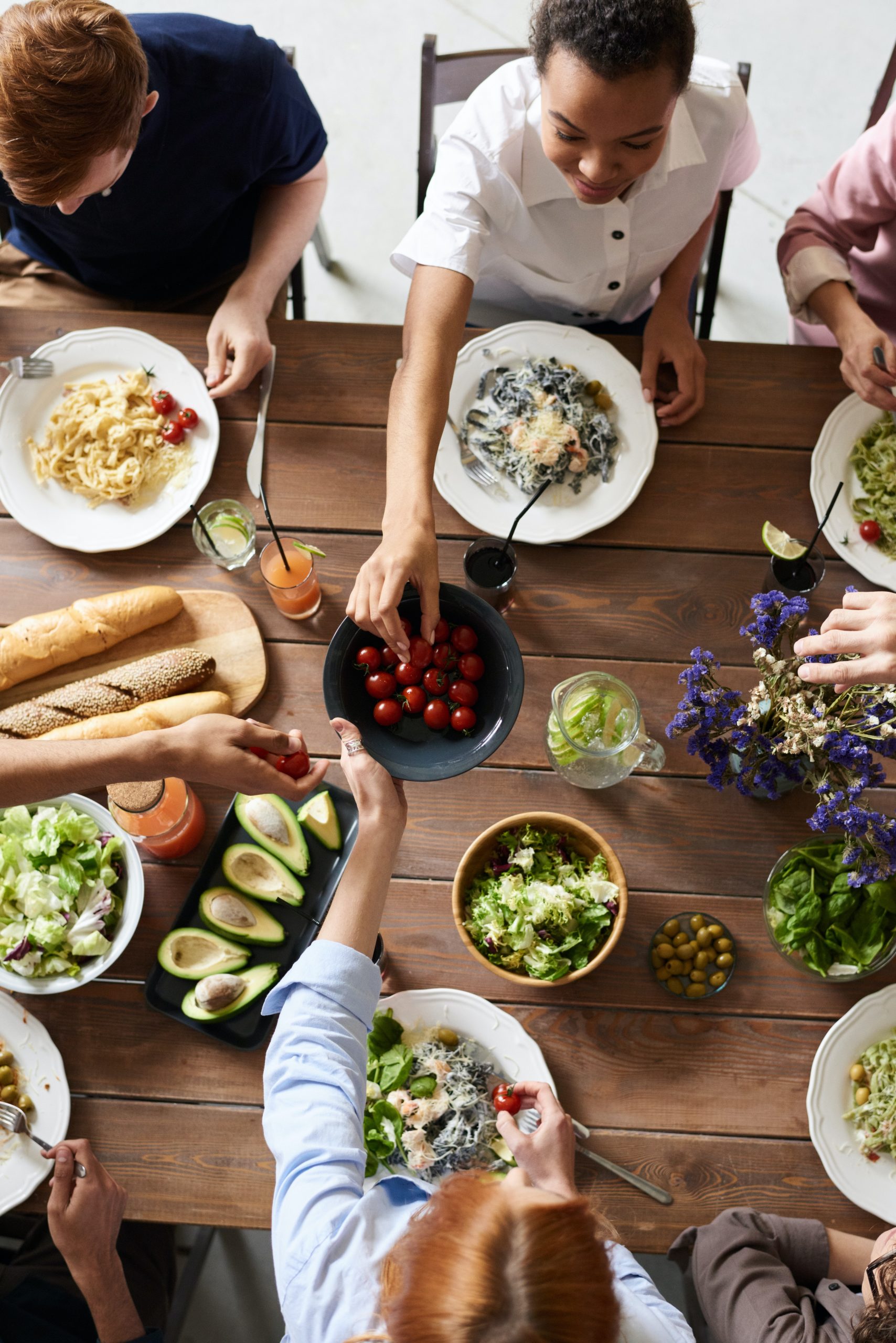 Featured Seasonal Recipes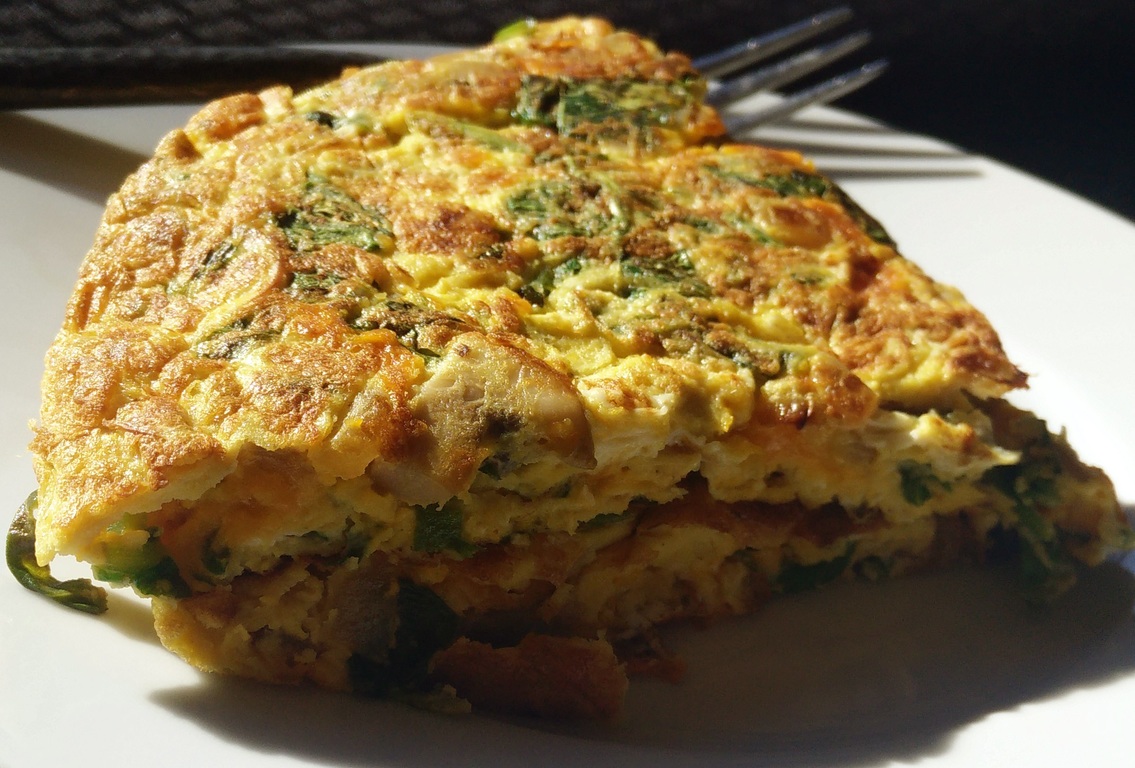 Vegetable Quiche, Hold the Crust!
We love Leanne Brown's free downloadable cookbook Good and Cheap. This is one of our favorite recipes from the cookbook because it takes just a few ingredients to make and is great for breakfast, lunch or dinner.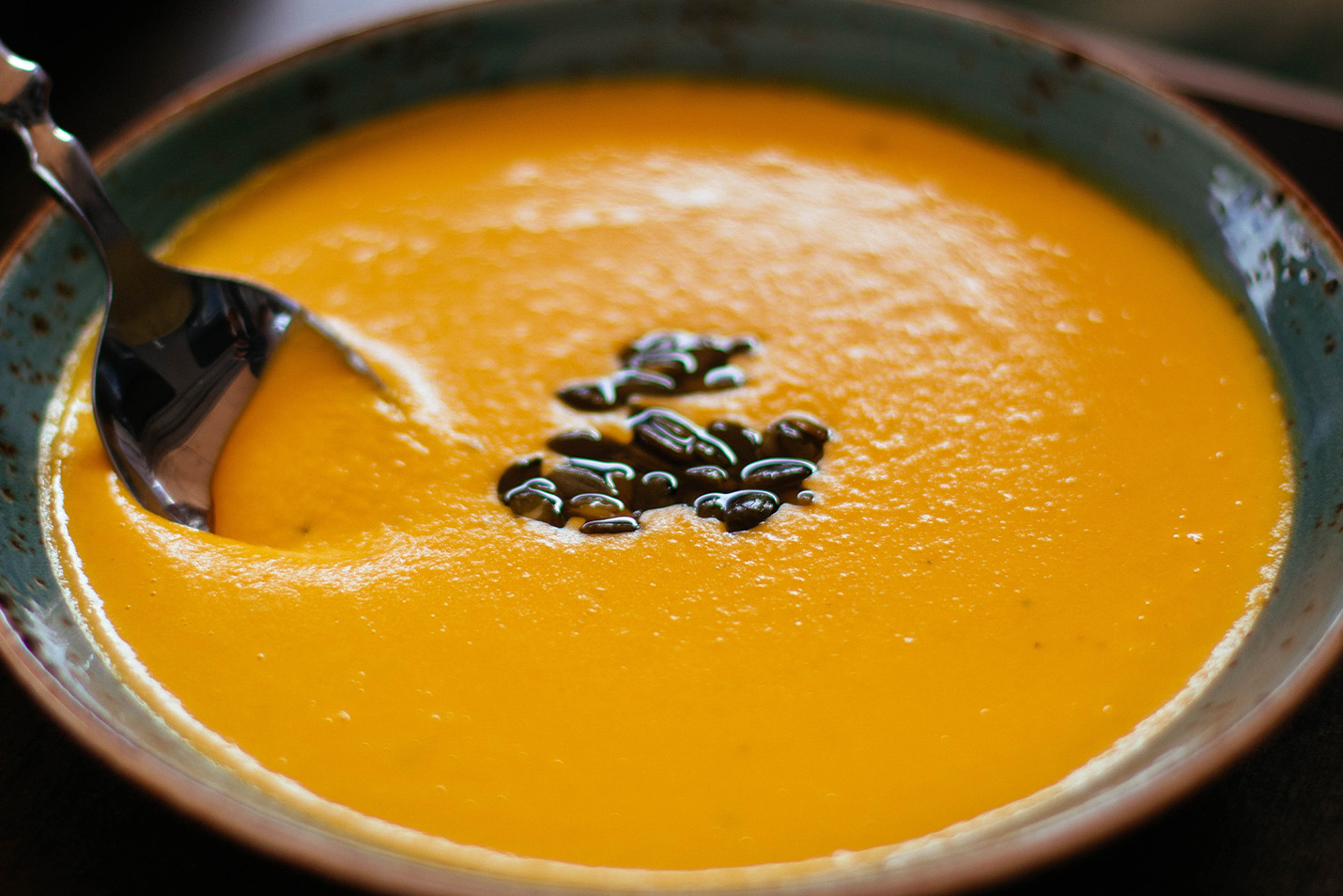 Roasted Butternut Squash Soup
Butternut squash has an almost nutty flavor, and when it is roasted the flavor gets even more savory. It is also filled with vitamin C, vitamin E, and beta-carotene and that is good for all of us.
It is perfect for soup. Try it with a dollop of plain yogurt or a small handful of roasted pumpkin seeds, or both.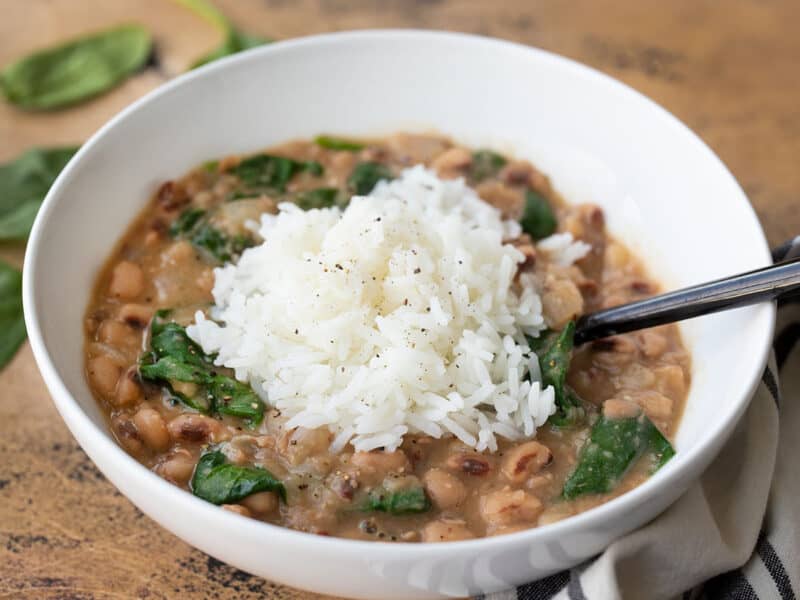 Quickie Black Eyed Peas and Greens

They say eating Black Eyed Peas and Greens on New Year' Day brings good luck. We'll take it. So often, it takes hours to whip up a batch of Black Eyed Peas and Greens, not so with this recipe as it is made with nutrient rich canned beans. And, while this recipe is vegan, you can add meat easily. If you have room in the freezer, make extra to pull out for those nights when you need a quick, hearty, delicious meal. We like it served with steaming rice and a side of crusty bread.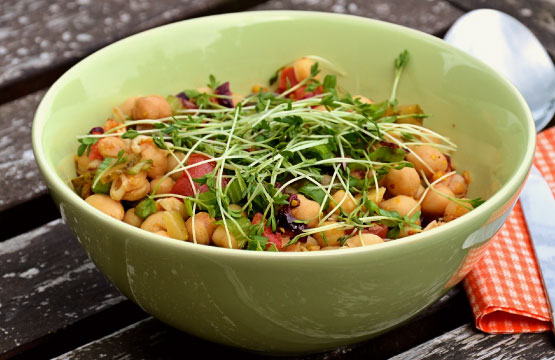 Garbanzo Bean Salad
This tasty Garbanzo Bean Salad recipe from Alonzo Hill at Savor the Flavor of Flint is super easy to make. It is also an excellent source of vitamin C and a good source of iron.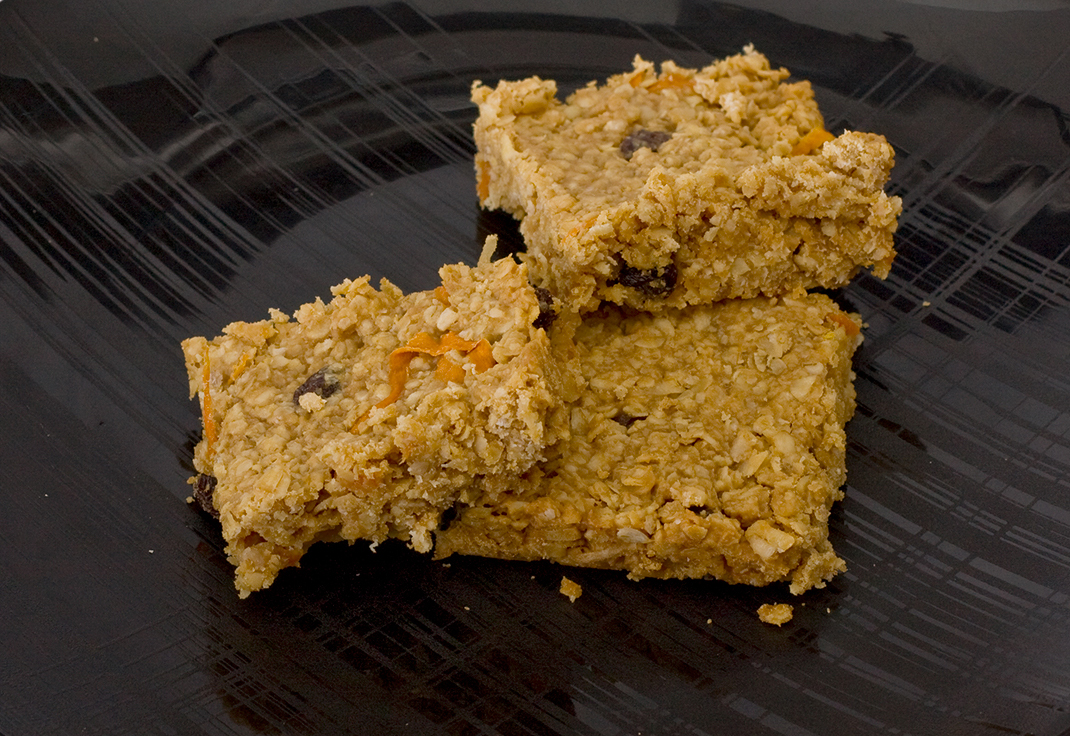 High Energy Snack Bars

Carrots, peanut butter, oats, raisins and coconut come together for fresh, homemade energy bars. Carrots are an excellent source of vitamin A, which is an antioxidant. Antioxidants help keep the immune system, skin, and hair healthy. We like to make a double batch so we can freeze half and we should mention, these are also easily to modify. Sometimes we substitute the coconut for chopped nuts.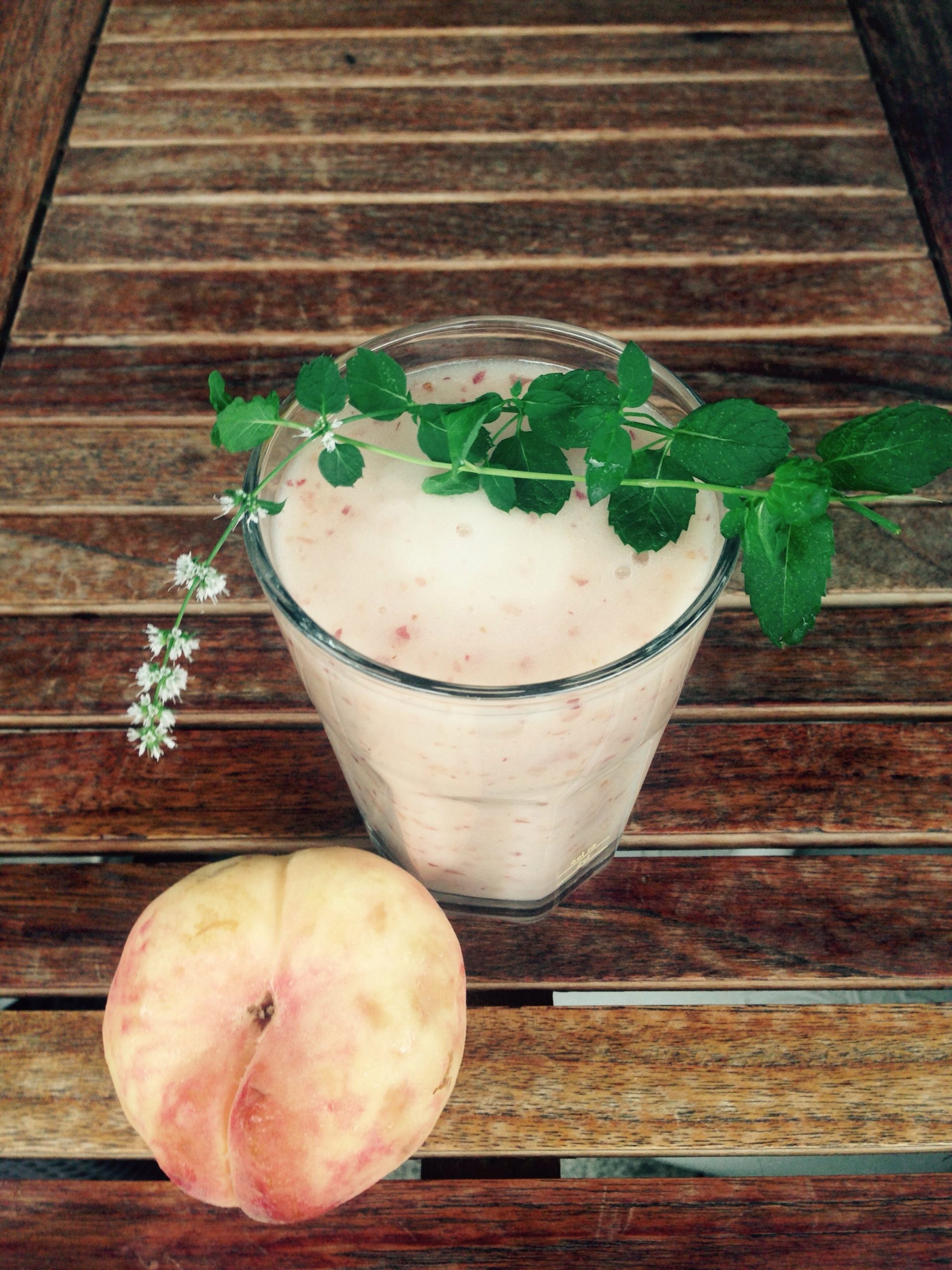 Peach Smoothie: A refreshing drink anytime of day.

Peaches are a symbol of youth and immortality and are great to eat whether fresh, frozen, or canned. We really like them whipped up into a smoothie. Peaches are also a source of vitamin C and fiber. Fiber helps you feel full, helps keep your blood sugar level normal, and can help lower your cholesterol. Win-Win!