Recipes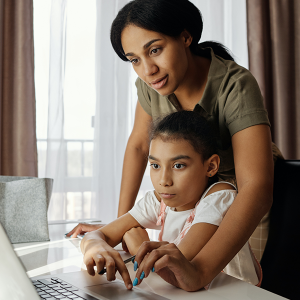 Treat your kitchen as if it is your own family restaurant. Make the most of your budget and ensure your family eats well by planning your meals for the week. Start with finding recipes your family will enjoy. Then, get the kids involved by having them help you select recipes too. Finally, plan your shopping list and start cooking.
Here are some recipe sites we like that offer healthy, easy to make and affordable recipes.
Michigan Harvest of the Month™
This is SNAP-Ed at Michigan Fitness Foundation's recipe hub for delicious seasonal meals – where Michigan grown fruits and vegetables take center stage. Geared to those on a limited budget, you and your kids may already be familiar with Michigan Harvest of the Month™ and tasted some of the recipes prepared by nutrition educators in schools, food pantries, food stores, farmers markets, and community sites such as churches, senior centers, and health fairs. All recipes are based on the current Dietary Guidelines for Americans.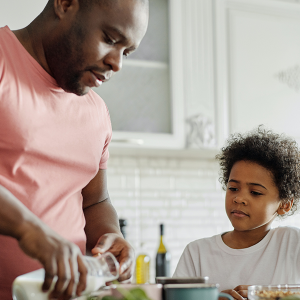 Savor the Flavor of Flint
Savor the Flavor of Flint recognizes the city's food culture by highlighting the people, places, and positivity of Flint with a focus on cooking delicious, healthy food. Selected by a team of food lovers, dietitians, and chefs, all of the original recipes on this website were submitted by Flint area home cooks and chefs.
New York Times bestselling author Leanne Brown's cookbook Good and Cheap is gorgeous, filled with easy, delicious recipes, and geared for people looking to stretch their food dollars – especially those that fit into a $4/day budget, without seeming like it. This is good food that happens to be inexpensive. The PDF is free, available in English and Spanish, and has been downloaded more than 1,000,000 times. The recipes are on her website, or you can download your free copy of her cookbook to your smartphone, tablet or computer. In addition to Good and Cheap, she also has a cookbook for vegetarians called From Scratch, which is intended for people new to cooking and also free to download. We have made many of these recipes and highly recommend her cookbooks.
MyPlate Kitchen is an interactive tool to help with healthy meal planning, cooking, and grocery shopping. The site features a searchable database of healthy recipes, and options to create a cookbook, shopping list, and share recipes on social media. This one-stop shop features recipe collections from MyPlate and other USDA programs to plan tasty meals that meet health and nutrition goals.