Be Active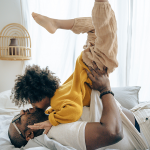 We can all live healthier lives by being physically active. The Move Your Way website offers physical activity tips for all age groups. Being physically active helps to boost your mood, sharpen your focus, reduce your stress and improve your sleep.
Move Your Way is a U.S. Department of Health and Human Services promotional campaign for the Physical Activity Guidelines for Americans.
Things to Do
There are so many ways to be active and our state is filled with year 'round opportunities to get moving that are no cost or low cost. Go out and play in a local, county or state park, visit your local museum, science center, historic site, conservatory or planetarium, or go stargazing or birding right in your own backyard. The possibilities are endless. Visit Pure Michigan's Things to Do directory.
Trails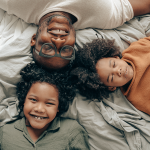 Michigan is home to over 13,000 miles of trails, which makes us the #1 Trails State in the nation. Walk, hike, bike, cross country ski, and snowshoe to your next great adventure on a local, regional or state trail. Visit Pure Michigan for inspiration and the Michigan Trails directory.
Virtual Learning Activities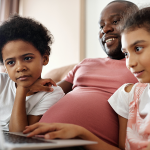 Check out our FitBits™ playlist featuring educators from across Michigan. It is filled 7–10 minute physical activity breaks designed for children that also teach about nutrition.
More
Visit our sister website Healthy Choices Catch On for loads of tips to help you eat healthy and move more.