Farmers Market Food Navigators can help you maximize your food dollars while purchasing healthy, farm fresh fruits and veggies for your family at your local farmers market.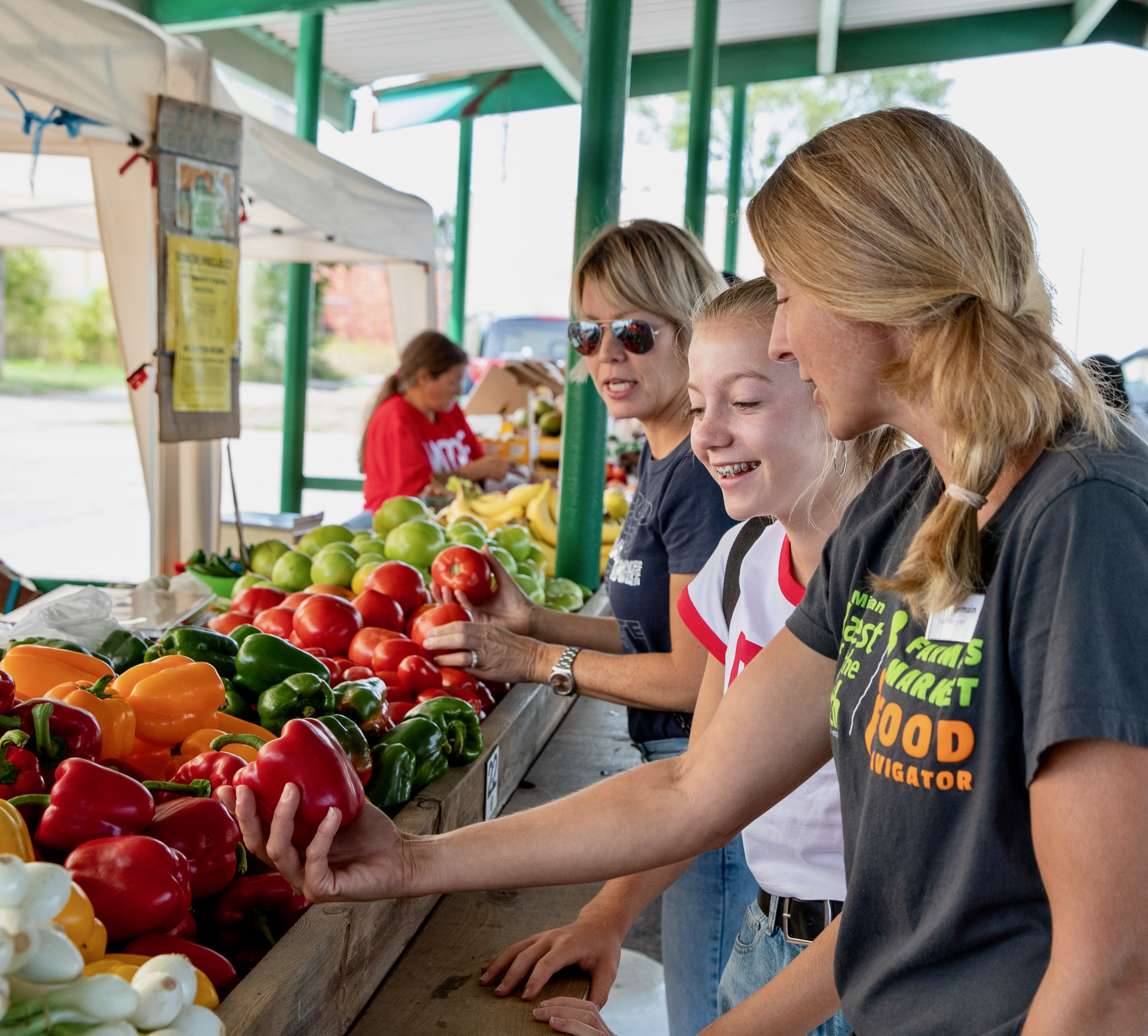 Farmers Market Food Navigators give personalized tours, introductions to farmers, market vendors, and explain the food assistance programs available at your local farmers market. They also provide food tastings, recipe ideas, and tips to help you and your family add more nutritious, locally grown, fresh fruits and veggies to your meals.
Scroll down to find a food navigator at a farmers market near you.
Farmers Market Food Navigator Locations